This is one of my FAVORITE classes. I feel like I should be doing an Oprah spoof when I say that. THIS IS ONE OF MY FAAAAA-VVVVVO-RITE CLASSSSS-ES!!!!!!!
But I really do mean it. I love to create stamped jewelry. I love to see what everyone else is going to create. Each design is so personal and filled with creativity. I feel so proud when our Molly O customers leave with their new designs completed.
So, don't miss out on tonight's class! This is one of the last chances to create something fabulous for the holidays. Make a Grandmother's necklace, a special goddaughter bracelet or a key chain for dad. The options are endless.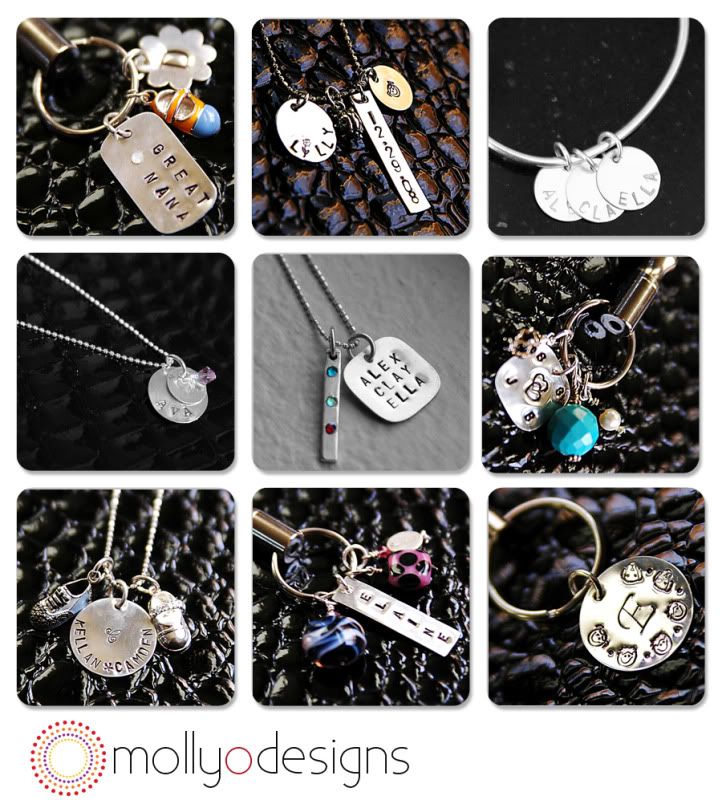 Here is the info:
Thursday, December 9th @ 6:30 p.m.
Location: 10655 Park Run Dr. Suite 200 Las Vegas, NV 89144
Located inside the Astoria Homes Bldg.
Class fee: $15 (Bring a new friend to Molly O and your class is FREE!)
Materials: Sterling Silver discs starting at just $2! And necklaces at $8.
Make sure to reserve a spot by emailing us at info@mollyodesigns.com