I know we have been teasing you for awhile about our exciting news! It just took us a little longer then expected to get everything all settled. But we are finally ready for our big reveal!
Introducing the NEW Molly O classroom and studio! We recently moved our studio and offices downstairs from the location where we have been for the last year. When we saw this space, we knew it would be perfect for our customers! Yes, the space is cozy and comfy.........................
And we have our own entrance and no one around who will hear us banging and creating.
But that is not the best part! (All the moms, this part is for you!)
We have our own Playroom for the KIDS!!!!
That's right! You can bring your kiddos to any of our morning classes and let them play while you sit, visit and create! They can watch a movie, play with the toys, sit at the little table and read a book.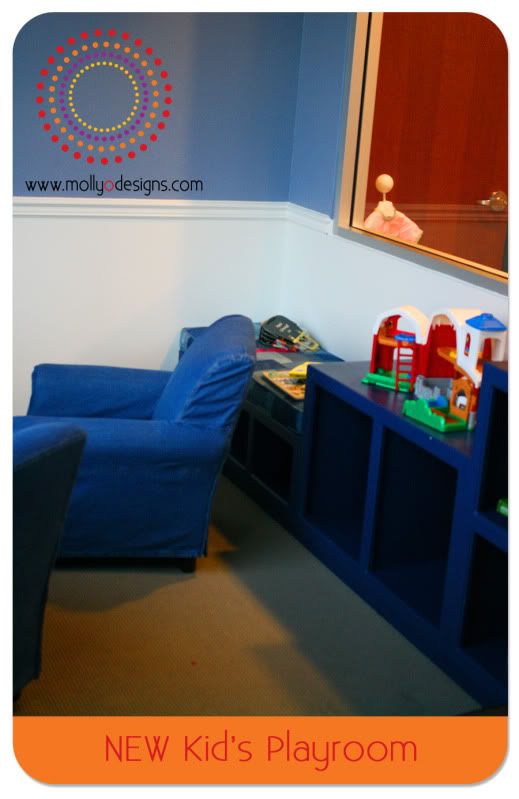 And the best part is that they can see you and you can see them! What a great way to be able to get out of the house during the day and talk to some other grown ups! And maybe if you are lucky, your kids will be so tired from playing at Molly O that they will go home and take a nice long nap for you.
Spread the word! Tell all your mom friends! And don't forget to RSVP for our January classes. We are even allowing moms to host daytime classes. Bring your kids, invite your friends and receive Molly O freebies for being a hostess! What could be better?!