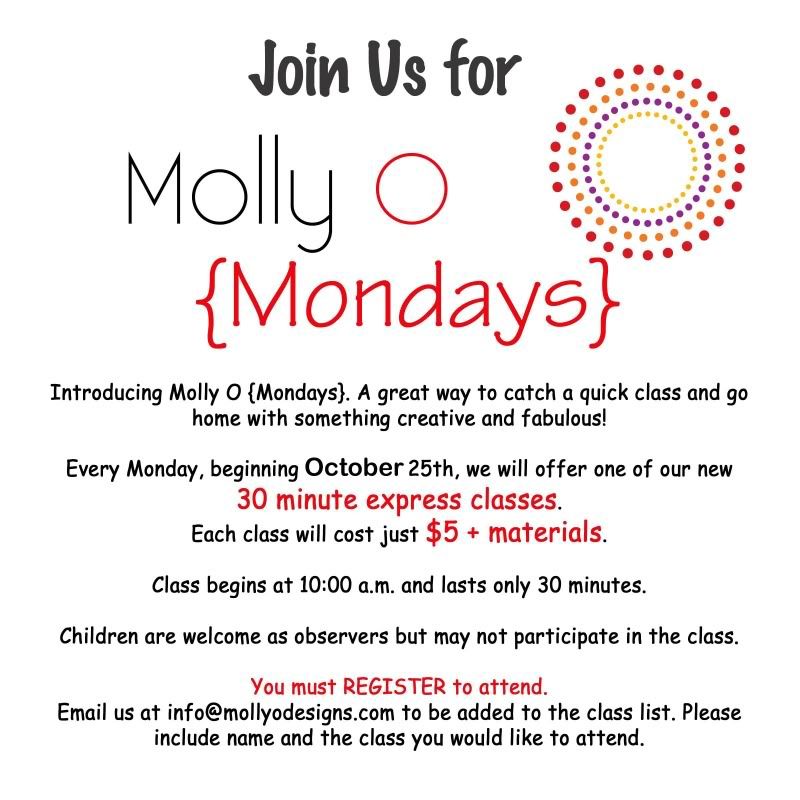 Don't miss out on our first Molly O Monday class on October 25th at 10:00 a.m. We are creating this adorable Miss Spider hair clip. The perfect hair accessory for all your little girl's halloween parties. Or, add it to a pin and leave off the bow for a great boy's accessory for his backpack or shirt.
And don't forget to add all our Molly O Monday classes to your calendar!
To register for any of our Molly O Monday express classes,
email us at info@mollyodesigns.com to reserve a spot.
All classes are held at the Molly O offices in Summerlin.
Once you reserve a spot, we will email you with the details.
Hope to see you Monday!