Look what showed up in our mailbox today! I can't believe I didn't even check it until after 5 p.m. My poor little babies were sitting in the 105 degree heat all day. Too far? Well that is just how much I LOVE anything sparkly showing up in my mail box.
I couldn't wait until tomorrow to show you all the fun things we are going to make with this glittery little ribbon. Bows, headbands and embellishments galore!
First up, the neutrals. Silver, Brown and Black. I've already made myself one of each in a workout headband. You will see me sparkling from across the gym.
Then, for all my girly girls. Purples and Pinks! I can't decide which color I like more. They are just all so beautiful in person.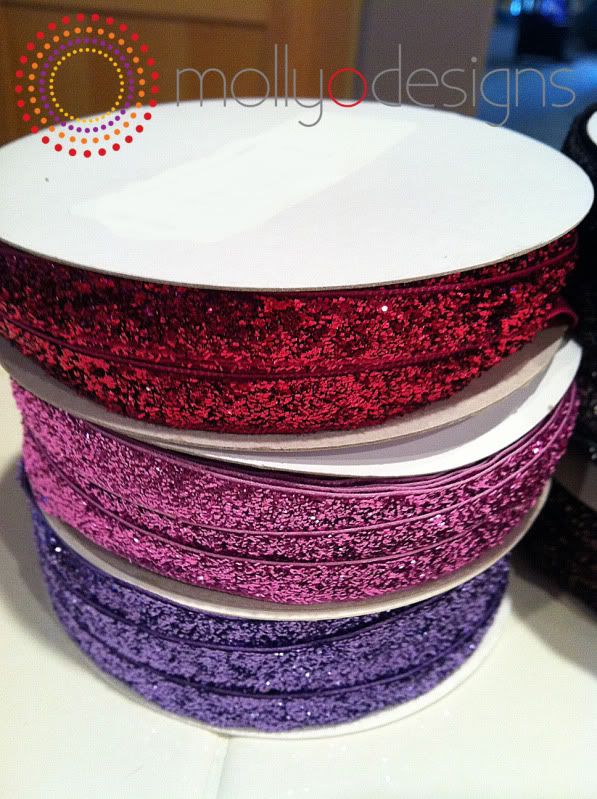 And then of course who could forget the jewel tones for fall, Peacock, Royal Blue and Red! You do know that jewel tones are the go to colors for fall right? If not, consider yourself educated. Now no excuses for not looking fabulous this fall!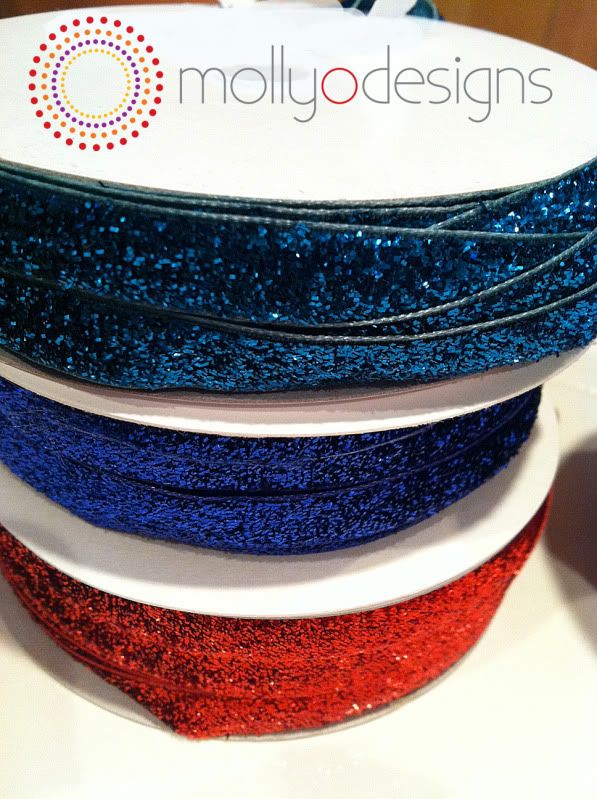 I'm in LOVE with every shade of peacock right now. Just gorgeous. Remember when we use to call it Teal? "Are you aware that Fran has chosen teal for her bridesmaids? Teal, the color of gangrene!"
Name that movie and I'll send you a free yard of glitter ribbon in your color choice! Let's stick with calling it Peacock for fall, you will feel so trendy and less 80's.
Check back tomorrow to see how my new friends morph into something creatively made!