Have I ever told you how much I love getting pictures of little girls in my designs?! Seriously, it makes my day, week, month. LOL. There is nothing like seeing a sweet little girl twirling, running, posing in a Molly O. O-kay, maybe it is a ego thing. But it really makes me feel good.
I was cleaning some of the files on my computer and came across this sweet photo sent in last summer by one of my customers. What a adorable little girl and a talented mommy! In fact, I just commissioned them to model/shoot some of my fall line. Don't worry, I'll post the pics as soon as I have them!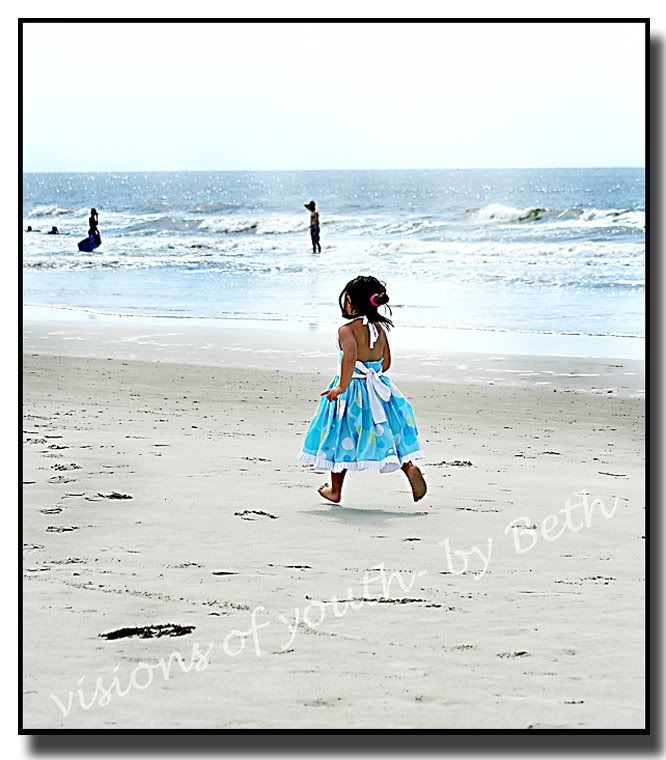 Doesn't this just make you want to pack your bags and head for the beach! I'm sitting here in 108 degree weather with smoke from the California wild fires settled in the Las Vegas valley. I'm just going to stare at this photo and pretend like I'm in a lounge chair with a nice cold drink. Ahhhhh.
Until then,
SEND ME YOUR PHOTOS!!!
I would love to feature your little princess wearing a Molly O on my blog.
Email your photos to molly@mollyodesigns.com