I don't know about the rest of the mommas out there, but summer is starting to get to me. The heat, the kiddos fighting about who looked at who funny, trying to work and be a stay at home mom, etc. The list goes on and on. I love being home with my kids, I swear! But sometimes you just need a little pick-me-up.
So I decided to create two sets of Glitter Clips to give away. The first set is our basic lined clips in all our fabulous glitter ribbon colors. This set can be used for little princesses, tweens, teens and even moms. We have tons of customers who make these to just clip back their hair for the gym or running errands. Nothing wrong with a little sparkle in your life.
The second giveaway is a full of glitter mini bows. Again, these really are perfect for any age. Bows are everywhere for Fall 2011. So, you can choose to share these with your girls, a friend or keep them all for yourself!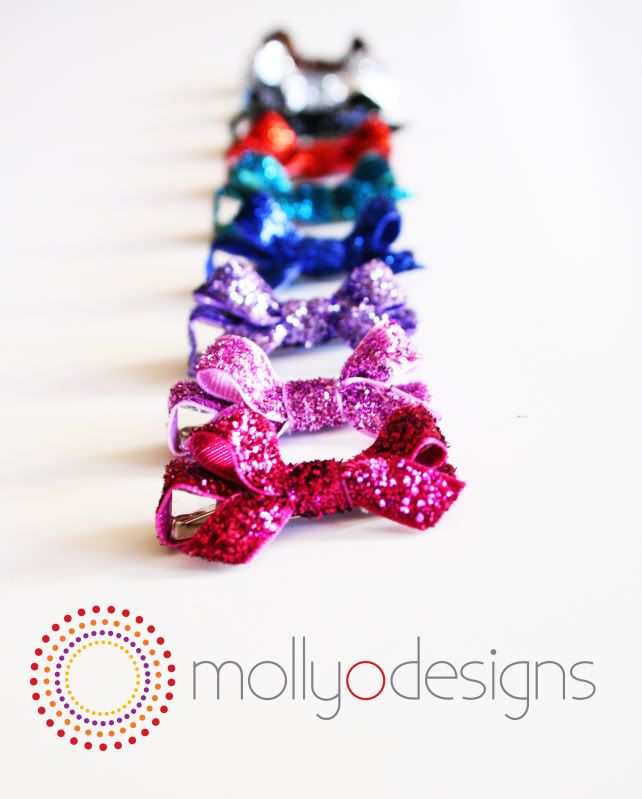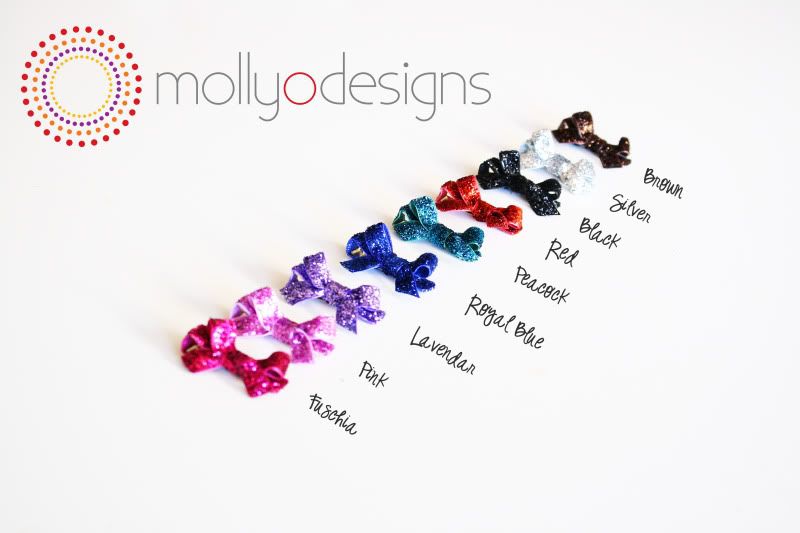 To enter, just answer the following question in the comment section below:

What are you doing this summer to stay sane? Trips, working out, wine, more wine or just enforcing an hour of quiet time in your house? Each comment will count as one entry. You can earn an

additional entry

by posting our giveaway to your facebook page, twitter or blog. Send them to http://mollyodesigns.blogspot.com Just leave another comment that you posted!

Contest ends at 12:00 p.m. PST on Friday, August 5th. We will post both winners tomorrow afternoon!