The summer went by in a blur. And I say blur because having 3 kiddies at home all day, everyday, tends to make your eyes cross. But now that 2 of the 3 are firmly seated back in their desks, I can finally get a little extra work done. By extra work, I mean catching up on email, my blog, message boards, etc. You know, all the important things in life :)
With school back in session, it seems that the Molly O customers of the world are ready to shop! I've had a sudden surge in website traffic, purchases and inquiries. I can't tell you how excited I am to get our new line in everyone's hands! Speaking of, I'm so excited to say that Molly O Designs was featured in a very fab and trendy magazine this week called BLVDS Las Vegas. If you like in Las Vegas, try to pick up a copy at Borders. It is the perfect magazine for posh moms in the area. I was excited to see that 3 of my photos/designs were used throughout the magazine!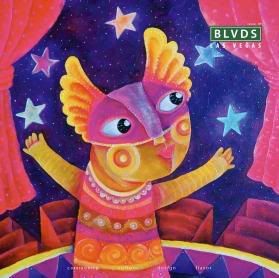 You can go to my
website
to read an little blurb from the article. And maybe just to make things a little interesting, the first person that can tell me which 3 pages my photos can be found on will win one of our new
Creative Clips
. If you don't live in Vegas and can't get to the magazine, take a guess, you never know you might get it right! It is Vegas after all. LOL.
So what else is new? Well, we are getting ready to kick off our Trunk Show Fall season! So if anyone is interested in hosting
Molly O Trunk Show
(in person or online), make sure you contact us soon. Our calendar is filling up quickly!
And just for the fun of it, I have to show you the photos I took a few nights ago. Our family was having a little bonding time watching the sun set from our backyard. It felt like the last quiet moment before all the back to school activities consumed us. The beauty of the sunset quieted all 3 of our little wiggle worms. I don't know what I enjoyed more, the sunset or the beautiful looks on all their sweet little faces. It was definitely a night I will remember long after they are all grown.