I have so many exciting things happening next week! First, I am being featured on Journal Modiste as their designer of the week. I can't even tell you how excited I am! Since I began making custom boutique clothing, I have been reading the interviews of so many designers on JM. I can't believe I get to join the ranks with so many amazing designers. What an honor! So make sure you click over to
Journal Modiste
to read my interview starting April 2nd.
Next, I'm listing a romantic and sweet little set as part of Bijou & Co. launch called The Hamptons. The designs are inspired by a trip to The Hamptons. I've been saving this gorgeous italian lace for the perfect design and I think I finally did just that. I purchased this vintage italian lace from a couture designer I met. She had traveled Europe studying couture design techniques and picked up some FABULOUS fabric along the way. Last year she decided to move and offered to let me go through her fabric collection so she could clear it out (at a very discounted price). When I saw this lace, I couldn't believe my eyes. I've never seen or felt lace like this in person. The little girl that gets to wear this set will feel like she is on the runways in Milan or Paris. Here is a little sneak peek!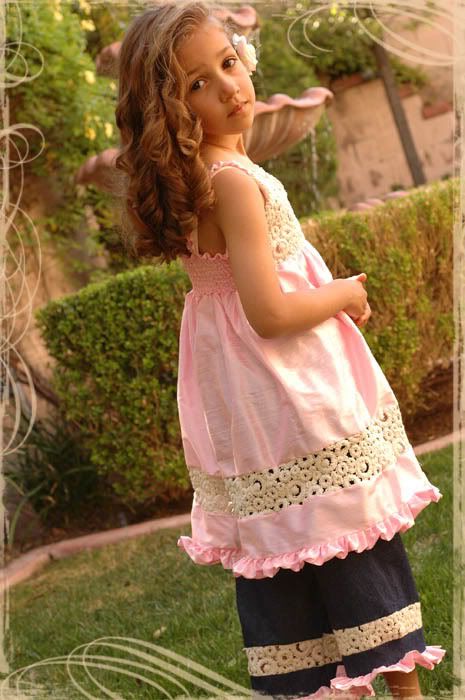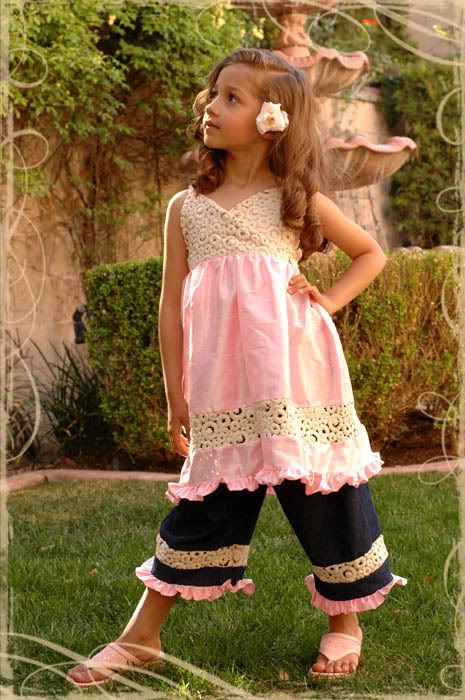 You will be able to see the entire listing for this set starting April 1 by searching BijouCo on ebay. Or click
HERE
to see the entire listing.
And last, but definitely not least is that I should be receiving my first shipment from the manufacturer next week! What an experience this has been and I know I'm just getting started. More to come this week on the details of working with a pattern maker and sewing contractor. It is such and interesting, educational, fun and scarey process! LOL.